1
« on: December 07, 2019, 04:17:23 PM »
Hello guys!!
Sharing the bit of advance on my project, it started as a 2 door montero I got for cheap, is running the 2.6 gas engine and 5 speed manual, superb engine.
Got wheel spacers and 33s with no lift amazing cars! but well suspension died and there was something needed to be done.... either rebuild or something cool....
Way too deep haha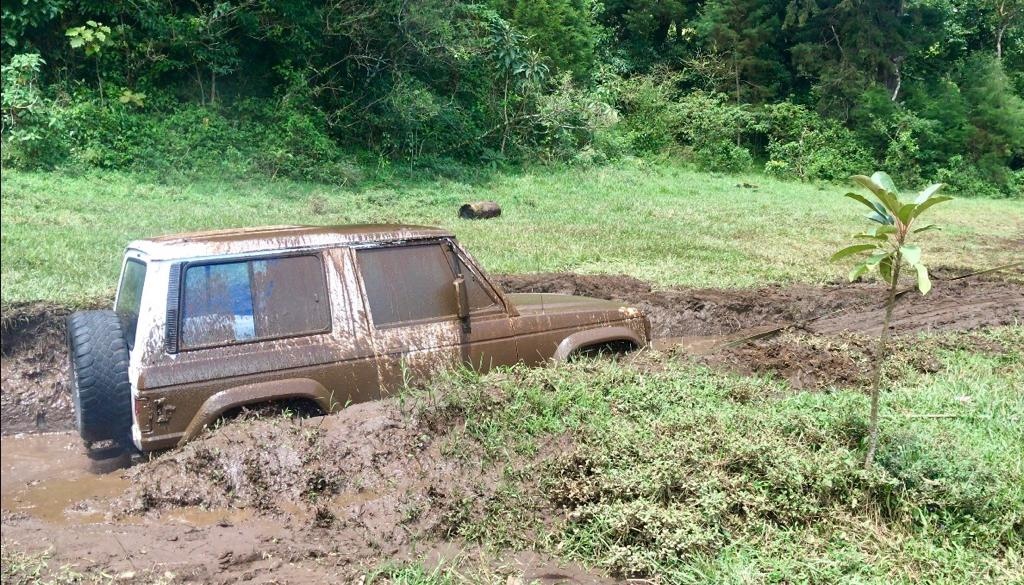 So here we go!!
Front suspension is a 3 link, lower links on bushing + heims, upper heims for adjustability
Rear suspension, front Discovery II RA super long and will be strong enough
Heim joint steering with a modified pitman arm and a DIY Hi steer for the dana (similar to what is done for the jeep SOA)
Dana 30 and 35 for ease of parts (Ford 8.8 is way too expensive here and kind of rare) got a non C-clip dana 35 for peace of mind
Rubicon Express coils for the front stock cherokee rear
ProComp ES9000 shocks (30 inch)
Reinforced chassis with 1/4 inch plate on vital parts
Will be running 4.88 gears and 35s
Stuff I need to get, Dana 30 posi lock, gearing, tires, lockers and lot more stuff but we are never over right??
So Pura Vida guys!!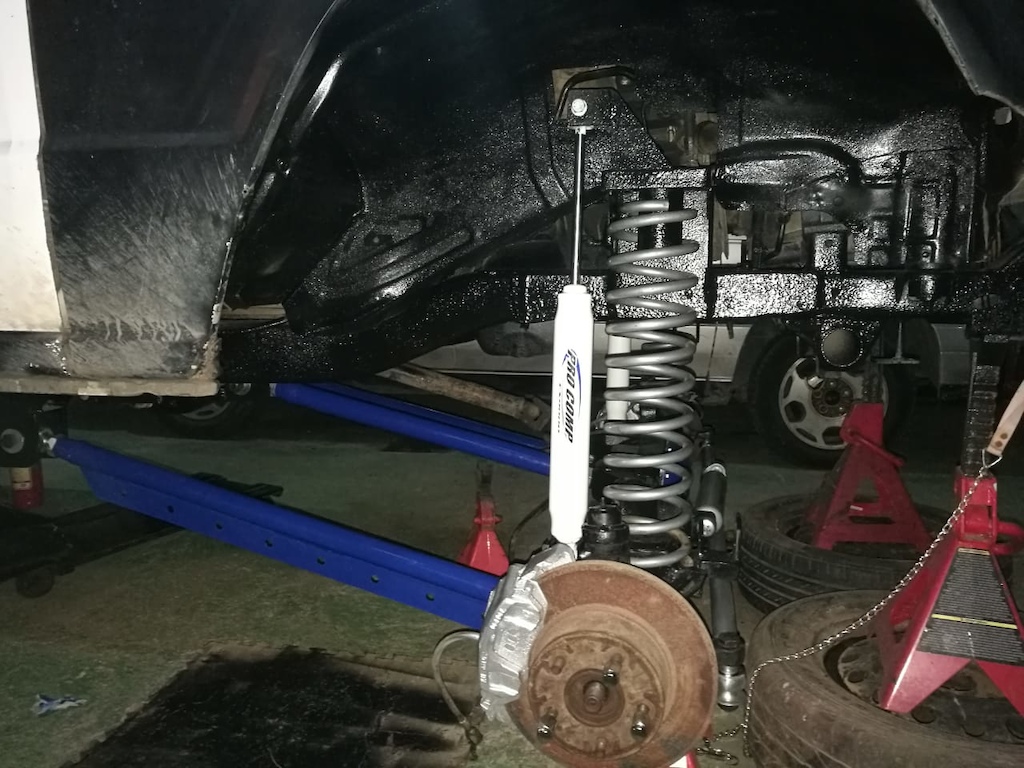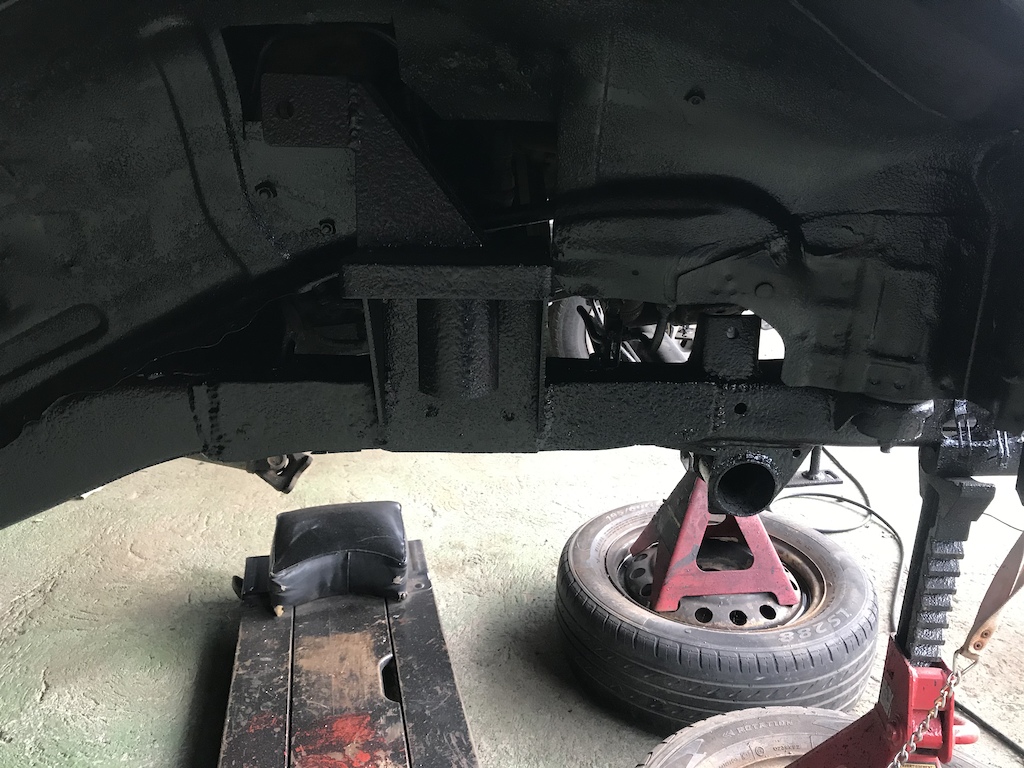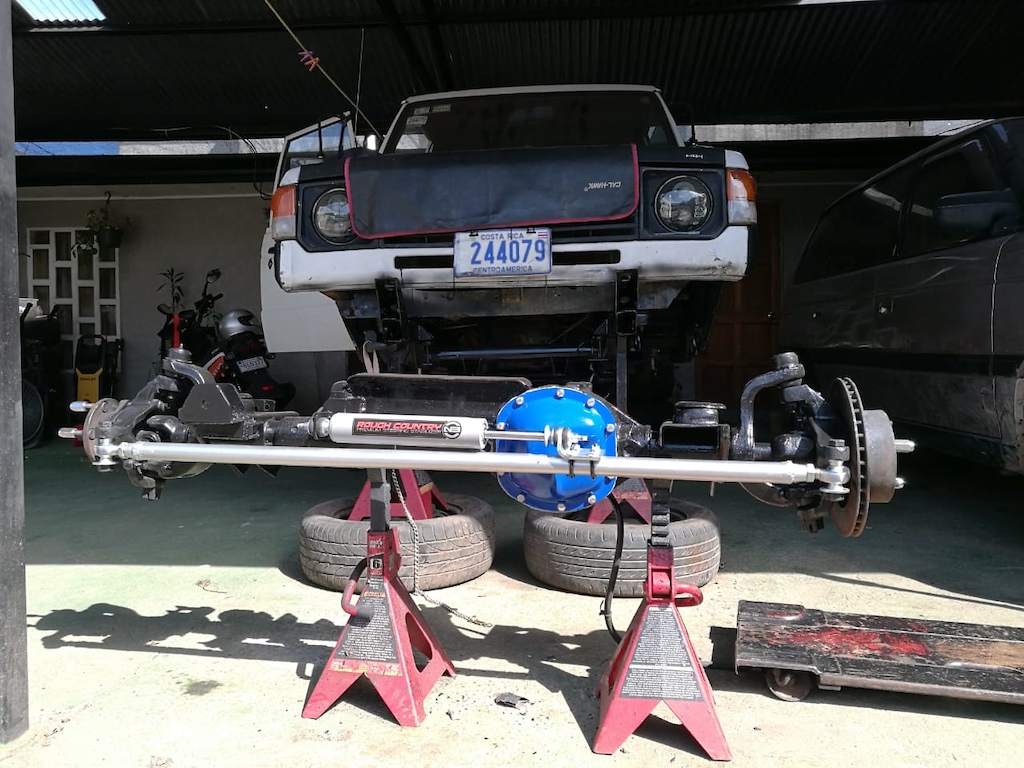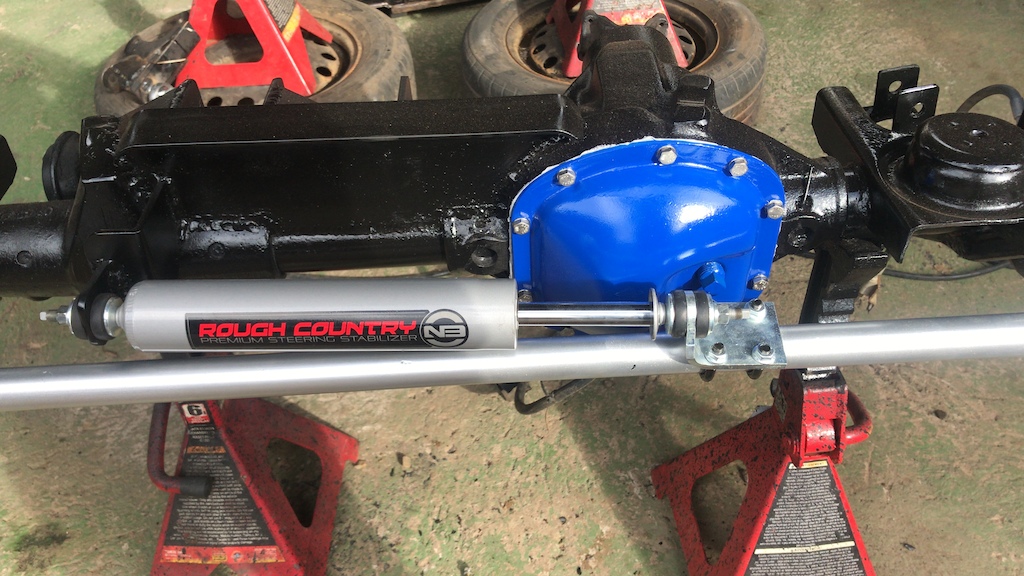 Chris!!